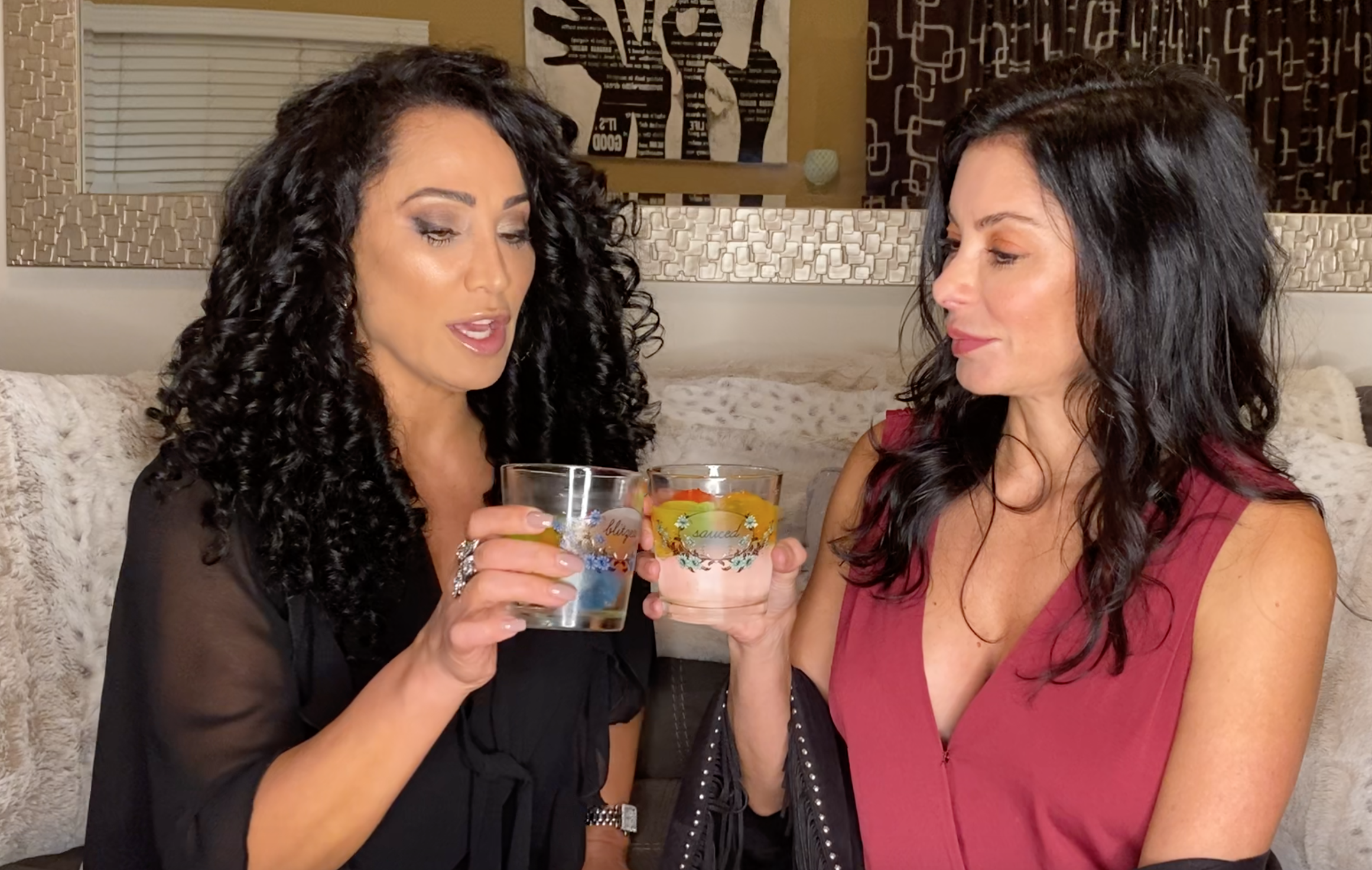 Joanne Scorcia and Suzan Brittan on the hot new Youtube Comedy We Date So Hard.
Above: A popular episode of WE DATE SO HARD - If you can't kiss - you get nothing. Bad kissing = no 2nd date!
Two things that mix well during Covid and dating: Joanne Scorcia and Suzan Brittan's new laugh-out-loud YouTube web series "We Date So Hard."
These single besties found a way to make great use of their Covid-free time to create what they call a, "Public Service," for all who are brave enough to date in today's climate. While they kibitz on their couch about dating dilemmas, disasters, and do's & don'ts, they're drinking their favorite tequila--
--or whatever liquor sponsor wants to sign on!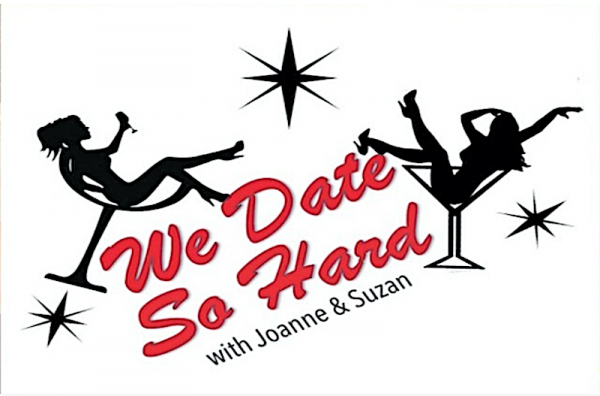 We Date So Hard - Hot new comedy advice series on Youtube.
"I keep seeing the same mistakes men and women are making while they date on these apps. It's like, how many pictures can you post with dead animals, bad teeth, and man-buns?" professional writer and musician Suzan Brittan said, after asking her how successful the dating apps had been.
Actress and comedian Joanne Scorcia, star of the upcoming comedy movie Tomorrow's Today, had something to add about her Bumble experiences, "I feel like when I show up on my date, he's 20 years older and 20 pounds heavier than his pics. It's false advertising, there should be a Bumble jail or at least a penalty fee for lying. And what's with posting pictures in your mask – dude, we all know it's Covid."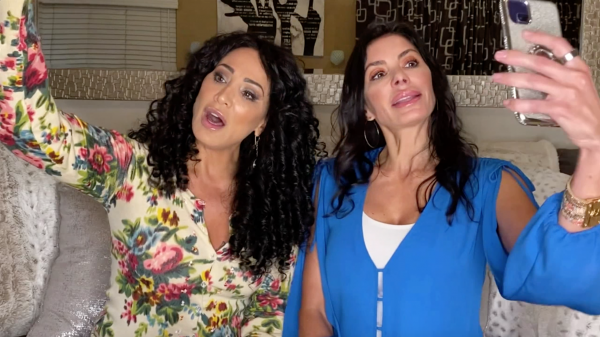 Above: Suzan Brittan and Joanne Scorcia on the hot new YouTube Comedy We Date So Hard
Joanne and Suzan couldn't feel more at home in front of the camera, especially since they shoot their 4 to 7-minute episodes from the comfort of their townhouse. They have similar backgrounds - both are from New York then moved to Los Angeles to pursue careers in entertainment, they are both adopted and are Virgos. Eight years ago, they met at a birthday party and have been best friends since. The most admirable thing about these two is their talent to not only make people laugh, but also, their ability to laugh at themselves.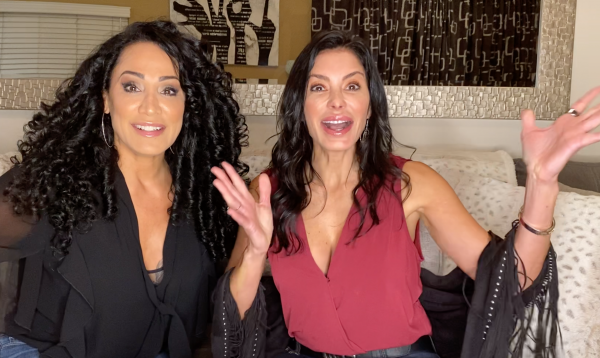 Above: Suzan Brittan and Joanne Scorcia on the hot new Youtube Comedy We Date So Hard.
Their love of comedy, acting, writing, producing, and dating experience combined - make the perfect recipe for their series. We Date So Hard gives its audience a candid, raw, look into dating, mainly from using online, virtual platforms, like Bumble and Hinge. Warning, when I said raw, I mean mature audiences only, and not for kids. Some of their topics include: manscaping, kissing, how to treat a lady on a date, manners, hygiene, sexcapades, and rules that all should follow to date successfully (according to them). The duo states that they offer their experienced opinions, and by no means are they licensed to clinically or psychologically help anyone, including themselves. But if you want the knowledge of 'real deal daters' with a hilarious twist, they got it. Afterall, they date so hard, so you don't have to.
WE DATE SO HARD INTRO: Video Link: https://www.youtube.com/embed/4jpYwqS9uGI
#kissing #howtokiss #kissingonafirstdate #greatkissingvideo #kissme #shouldyouaskpermissiontokiss #datingadvice #Bumbledating #datingprofilepics #wedatesohard #bumble #comedy #niceteeth #fixyourteeth #nodeadfish #cleanyourbathroom #covidsafe #suzanbrittan #joannescorcia #CovidDating #datingduringcovid #coviddatingtips #datingtips #baddatestories #badbumbledates #profilepictures